Welcome to the new website!
A fresh new look for our customers
Welcome! This is our brand new website that we have been working on for quite some time now, and we are very proud to announce, we have finished!
Our products and services are ever growing and evolving and we decided that our online presence should reflect this. Our current website had been put together quite quickly, and we felt that it was time it needed a bit of modernising to keep in line with the companies branding going forward.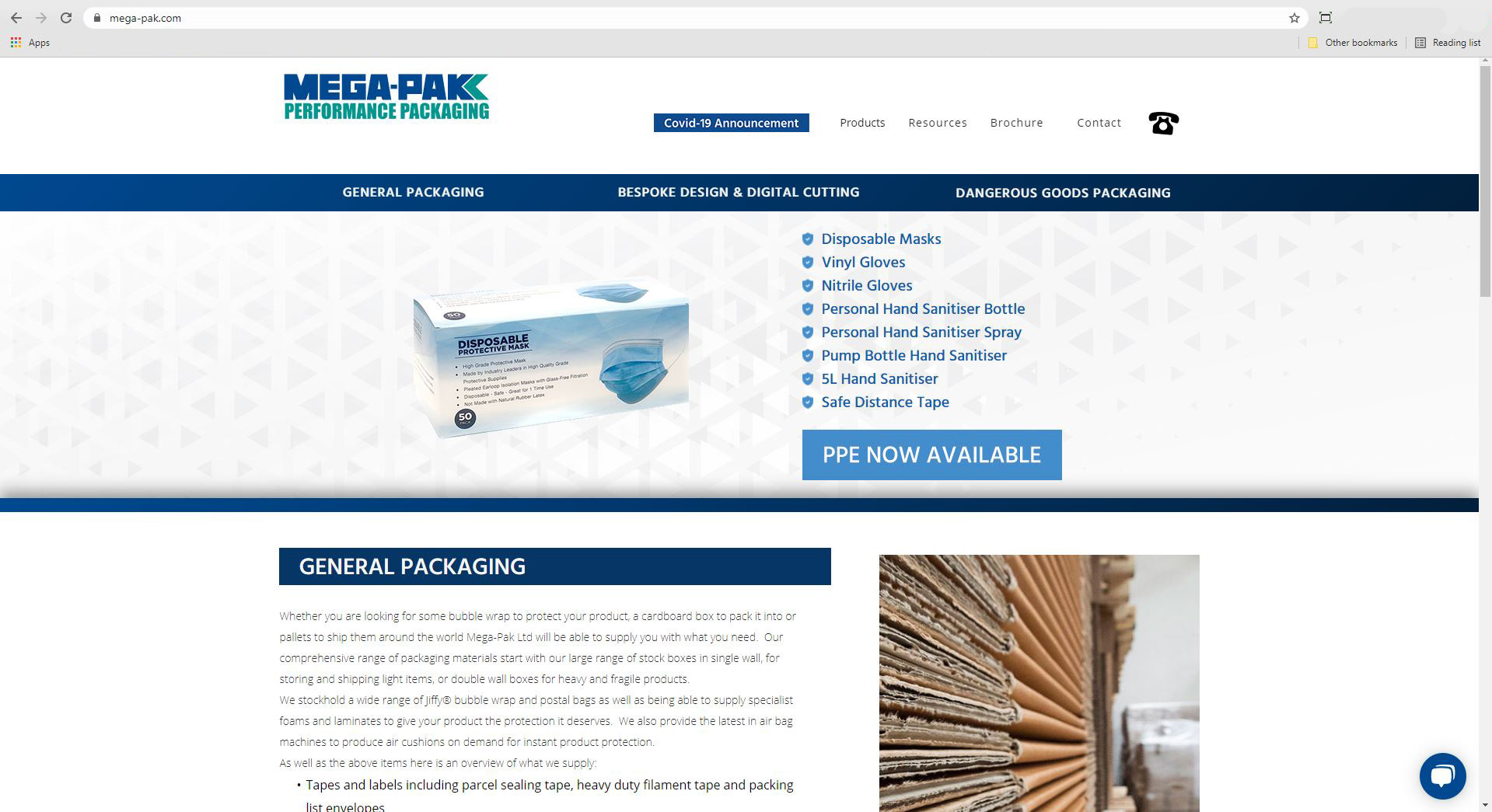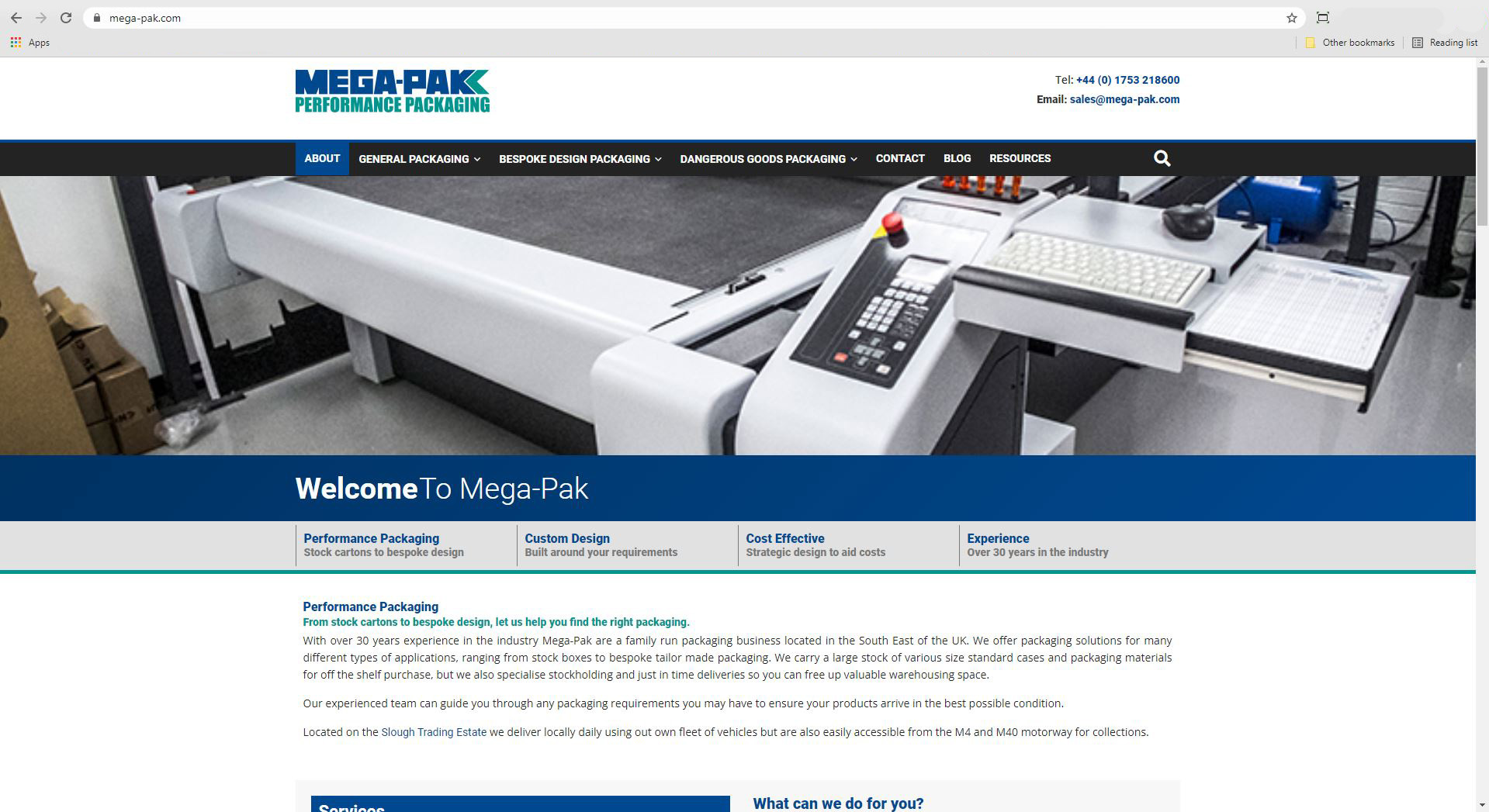 Our new website has been designed with our current branding at the heart of the design, but also the ease of information available to the user. You are now able to navigate the products and services easily and quickly, and the added feature of Search will enable you to jump straight to what you are looking for.
Our new site has been designed to be fully responsive so viewing on any device should be intuitive and comfortable, and contacting us about any enquiries is a breeze from anywhere you find yourself around the site.
We have some exciting news on the horizon for Mega-Pak Ltd so if you would like to keep up to date on whats going on with the company, but more importantly keep up to date on our products and services, then make sure to head over to our social media pages too, where you will find some interesting content including projects we have worked on.
Share to your favourite network